Give Through Paypal
Make a one time or recurring donation. Click the link for an easy online giving option through PayPal/Credit Card.
Donate By Mail
Support Camp Koinonia by sending donations to:
Camp Koinonia, Inc.
P.O. Box 92382
Rochester, NY 14692
United Way Campaign
Support Camp Koinonia during the United Way Campaign. Please designate Camp Koinonia as your donor option.
The designation number is 1515.
(SEFA) State Employees Federated Appeal - NY State Employees
Camp Koinonia has been added to the list of organizations that you can direct your donations.
The designation code is 66-00019.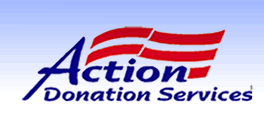 Have an old car, boat, truck, motorcycle or RV that you could donate to benefit Camp?
Your donation would help Camp Koinonia continue the ministry of Family Camp, and you could receive a maximum legal tax deduction. Call Action Donation Services toll free: (866) 244-8464 or visit actiondonation.org. Pickup of qualified donations is always free to donors anywhere in the U.S.
Donate your time and talent!
​
Camp Koinonia operates with an all-volunteer Board of Directors who do much of the work needed to make Family Camp a reality, and they would like to share these joyful tasks with you! Won't you please consider taking on a job that serves your fellow Campers? There are a variety of opportunities from very small to more substantial, and many of them can be done from the comfort of your own home. Donating your time and talent is a great way to stay connected with Camp throughout the year. Complete our Talent Survey to help us find the best fit for your special gifts!
Are you interested in joining our Board of Directors?
​
New Board Member Applications:
Interested individuals may review the Board of Directors Job Description

Submit an application

Applications are reviewed by the Nominating Committee

Nominating Committee will interview applicants & make recommendations to the Board of Directors. New members will be voted in and begin their term at the Annual Meeting in September.
As of February 2020, our Renew Capital Campaign has raised $111,247.80 in donations and pledges. This is doubled by our anonymous donor for a grand total of $222,495.60! Thank you to all our supporters.
FAMILY, FAITH & FUN
FOR GENERATIONS TO COME!
Thank you to Our Donors
Jimmy & Brenda Able, Camp Leader
Juliet & John Allman, Friend of Koinonia
Almar Machine & Tool Co LLC, Camp Leader
Anonymous, Camp Leader
Anonymous, Camp Leader
Anonymous, Camp Leader
Anonymous, Camp Leader
Anonymous, Camp Leader
Anonymous, Camp Leader
Anonymous, Chapel Guardian
Francis & Jeanne Apicella, Friend of Koinonia
Lucy Barrett, Friend of Koinonia
Matthew & Jennie Barrett, Chapel Guardian
Raymond & Michelle Barrett, Camp Leader
Beth & Matthew Bartholomay, Chapel Guardian
Emma Bartholomay, Camp Leader
Keith Bock, Friend of Koinonia
Edward & Frances Boss, Friend of Koinonia
John & Belinda Brasley, Camp Leader
Lewis Brown, Camp Leader, In honor of George and Paula Welch
Barbara Burns, Friend of Koinonia, In honor of George and Paula Welch
Thomas & Amy Buttino, Camp Leader
Anna Cappello, Camp Leader
Sean Carnahan, Camp Leader
Rosalie Carnegie, Friend of Koinonia, In honor of George and Paula Welch
Joy Casciotti, Camp Leader
Marcia Case, Friend of Koinonia
Tony & Chris Cichello, Camp Leader
Timothy Clark, Camp Leader, In honor of George and Paula Welch
Edward & Mary Ann Cleary, Friend of Koinonia, In honor of George and Paula Welch
Andrew & Helen Cohen, Camp Leader, In honor of George and Paula Welch
Teresa "Chickie" & Mike Colucci, Chapel Guardian
Stephen & Bernadette Constable, Friend of Koinonia
Russell & Joanne Cordaro, Camp Leader, In honor of Roger and Pat Waldmiller
Daniel & Carolyn Corretore Jr., Camp Leader
Robert & Patricia Costigan, Honorary Director
Dr. Barry R. Culhane & Dr. Christine M. Licata Culhane, Fr. Dave Mura Fellow
John Culhane, Fr. Dave Mura Fellow
Thomas & Lisa Culhane, Honorary Director
Lisa Deeren, Camp Leader
Jeanne M Deery, Friend of Koinonia
Charlie & Trisha Deierlein, Chapel Guardian
Henri Demoras, Friend of Koinonia
June G Dibona, Camp Leader, In memory of Fr. Dave Mura
William & Mary Dougherty, Friend of Koinonia, In honor of George and Paula Welch
Thomas & Kathleen Dubel, Friend of Koinonia, In honor of George and Paula Welch
Ann Marie Eckert, Friend of Koinonia
Ralph & Kathleen Eisenmann, Friend of Koinonia
Joseph L Erway, Friend of Koinonia
Carol Farr, Friend of Koinonia, In honor of George and Paula Welch
Patricia Farwell, Friend of Koinonia
Janice Ferraro, Friend of Koinonia
Catharine W Fields, Friend of Koinonia
Donald & Joann Fisher, Camp Leader
Brian & Crystal Fitzgerald, Camp Leader
Timothy & Theresa Frawley, Camp Leader
Lisa Garczynski, Honorary Director
Geneseo Central Faculty Assoc, Friend of Koinonia, In memory of John Young
Kyle & Laura Georger, Camp Leader
Sam & Pauline Giordano, Camp Leader
Dec William & Sheila Goodman, Friend of Koinonia
Karen & Jeff Greenstreet, Camp Leader
David & Sharon Griffiths, Chapel Guardian
James & Dora Hankey, Friend of Koinonia
Ann & Wayne Harris, Friend of Koinonia
Bonnie Harrison, Friend of Koinonia
Christopher & Maureen Hood, Camp Leader
Anne & Joe Hossenlopp, Honorary Director
Jess Hossenlopp, Camp Leader
Katrina Hossenlopp, Chapel Guardian
Cathy & Kevin Houston-Wilson, Chapel Guardian
Donald Ioannone, Friend of Koinonia, In honor of Roger and Pat Waldmiller
Maureen Isaac, Friend of Koinonia, In honor of Roger and Pat Waldmiller
Mary D Keeler, Friend of Koinonia
Kerry Kehoe, Camp Leader
Sara & Daniel Kelly, Camp Leader
Jane B Kerber, Friend of Koinonia
Matthew Kreher, Camp Leader
Sheri & Paul Kreher, Honorary Director
Clara Krolak, Friend of Koinonia
Webster Columbus Center Ladies Auxillary of Trinity Council #4718, Camp Leader
John J LaDuca, Camp Leader
Mirash & Melanie Lekaj, Friend of Koinonia
Raymond & Margaret Leonard, Friend of Koinonia
Robert Leschhorn, Camp Leader
Jordan D Levine, Friend of Koinonia
Curtis & Cheryl Lindahl, Camp Leader
Don & Nan Lisk, Camp Leader
Suzanne M Lorz, Camp Leader, In honor of George and Paula Welch
Karen Macgregor and Matthew Romanowski, Friend of Koinonia
Francis Maguire, Camp Leader, In memory of John Young
Thomas Maguire, Camp Leader, In memory of John Young
Peter & Mary Mahler, Camp Leader
Charles & Linda Maier, Camp Leader
Eric & René Marburger, Friend of Koinonia
Jennie & Roseann Marcoux, Friend of Koinonia
Rev Joseph Marcoux, Fr. Dave Mura Fellow
Carla Martin, Camp Leader
Margaret McAuliffe, Friend of Koinonia
Tina McAuliffe, Camp Leader
Kathryn McBride, Camp Leader
Ellen McGlynn, Friend of Koinonia
William & Mary Kay McGrath, Sr., Friend of Koinonia
Robert & Theresa McNamara, Friend of Koinonia, In honor of George and Paula Welch
Rev William Michatek, Friend of Koinonia
Florence Mihalyov, Friend of Koinonia, In honor of Roger and Pat Waldmiller
Mary Jo Miller, Friend of Koinonia, In honor of George and Paula Welch
John & Kathleen Mitchell, Camp Leader, In memory of John Young
Dr Liberatore & Sharon Monaco, Honorary Director
Adrienne & Evan Morris, Camp Leader
Shawn Mulligan, Friend of Koinonia, In memory of John Young
Paul Mura, Friend of Koinonia
Paul & Kathleen Nagy, Camp Leader
Diane Niemann, Camp Leader
Rev Timothy Niven, Fr. Dave Mura Fellow
Henry & Kerri Nowak, Honorary Director
Henry & Rose Nowak, Camp Leader
Colleen & Jeremy O'Reilly, Friend of Koinonia
Christopher Offerman, Friend of Koinonia
Emily Olsen, Friend of Koinonia
Mike & Sharlet Palkovic, Camp Leader
Carol L Patterson, Friend of Koinonia, In honor of Roger and Pat Waldmiller
Peter Offermann Land Surveying, PLLC, Camp Leader
Brian & Susan Phillips, Camp Leader
Mrs. Susan E. Picchi, Friend of Koinonia
Frederick & Helen Piellusch, Friend of Koinonia, In honor of George and Paula Welch
Roderick & Barbara Quebral, Friend of Koinonia
R&J Laboratories, Camp Leader
Michael & Daniel Radel, Chapel Guardian
Mary Risewick, Friend of Koinonia, In memory of John Young
Steve Risewick, Friend of Koinonia
Sandra Rivera, Camp Leader
Madeline & Ginna Roeding, Friend of Koinonia
Frederick & Mary Rupp, Friend of Koinonia, In honor of Roger and Pat Waldmiller
John & DeeDee Rutigliano, Camp Leader
Ms. Mary V. Rutigliano, Friend of Koinonia
Mike & Lisa Salotto, Friend of Koinonia
Ellen Schneider, Friend of Koinonia
Sharon & Jeff Scott, Camp Leader
Sear, Friend of Koinonia
Alexandria Sheilds, Friend of Koinonia
John & Heather Sherry, Camp Leader
Petro & Jennifer Shevchuk, Chapel Guardian
Snyder, Camp Leader
Erin Socha, Camp Leader
Douglas & Kristi Sosnowski, Chapel Guardian
Julia Sosnowski, Camp Leader
Deborah Spezialetti, Friend of Koinonia
St Marks Episcopal Church, Camp Leader
Michael & Theresa Stanley, Friend of Koinonia, In honor of George and Paula Welch
Paul Stevens, Camp Leader
Don & Corry Stork, Friend of Koinonia
Judith Stuff, Camp Leader
Chuck & Julie Swiderski, Camp Leader
Bruce & Julie Szczepankiewicz, Honorary Director
Matthew J Szczepankiewicz, Fr. Dave Mura Fellow
Donald & Mary Anne Taylor, Camp Leader
Mike & Judy Tobin, Camp Leader
Deacon John & Carol Tomandl, Friend of Koinonia
David & Katherine Tomer, Camp Leader
Colleen & Joseph Trevisani, Honorary Director
Rich & Sue Versluys, Camp Leader, In honor of George and Paula Welch
Paul Virgilio, Friend of Koinonia
Roger & Pat Waldmiller, Honorary Director
Philip Weise, Friend of Koinonia
Thomas Weise, Camp Leader
Thomas & Nancy Weise, Camp Leader
George & Paula Welch, Fr. Dave Mura Fellow
Marian & Tim Welch-Quigley, Camp Leader
Roberta & Terry West, Friend of Koinonia
Gregory & Sharon Westbrook, Camp Leader, In honor of Roger and Pat Waldmiller
Kimberly & Dave Winden, Camp Leader
Patricia Young, Friend of Koinonia, In memory of John Young
Jeanne Tierney Zuelch, Friend of Koinonia
Friend of Koinonia:
up to $99
Camp Leader:
$100-$999
Chapel Guardian:
$1000-$2,499
Honorary Director:
$2,500-$4,999
Fr. Dave Mura Fellow:
$5,000+