As of February 2020, our Renew Capital Campaign has raised $111,247.80 in donations and pledges which is doubled by our anonymous donor for a grand total of $222,495.60!
FAMILY, FAITH & FUN
FOR GENERATIONS TO COME!
Our Renew Capital Campaign, with a goal of $1.2M, will help us serve families by allowing us to:
Comply with ADA standards and lengthen our programming year by renovating our bathrooms and insulating and updating our main lodge.

Update our sleeping cabins and replace the bunks.

Replace the chapel windows.

Add a playground and basketball court.

Build a manager cabin.

Create an endowment fund as a source of funding for annual maintenance and capital improvements to our buildings and property.
Online Giving to our Annual Appeal and Capital Campaign!
YOU can help preserve Camp Koinonia for generations to come. Click the link for an easy online giving option.
Donate By Mail
Support Camp Koinonia by sending donations to:
Camp Koinonia
P.O. Box 92382
Rochester, NY 14692
​
United Way Campaign
Support Camp Koinonia during the United Way Campaign. Please designate Camp Koinonia as your donor option.
The designation number is 1515.
(SEFA) State Employees Federated Appeal
Attention NY State Employees- Camp Koinonia has been added to the list of organizations that you can direct your donations.
The designation code is 66-00019.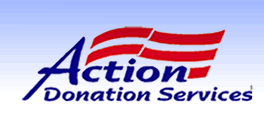 Have an old car, boat, truck, motorcycle or RV that you could donate to benefit Camp?
Your donation would help Camp Koinonia continue the ministry of Family Camp, and you could receive a maximum legal tax deduction. Call Action Donation Services toll free: (866) 244-8464 or visit actiondonation.org Pickup of qualified donations is always free to donors anywhere in the U.S.
Donate your time and talent!
​
Camp Koinonia operates with an all-volunteer Board of Directors who often do much of the work needed to make Family Camp a reality, and they would like to share these joyful tasks with you! Won't you please consider taking on a job that serves your fellow Campers? There are a variety of opportunities from very small to more substantial, and many of them can be done from the comfort of your own home. Donating your time and talent is a great way to stay connected with Camp throughout the year. Complete our Talent Survey to help us find the best fit for your special gifts!
Are you interested in joining our Board of Directors?
​
New Board Member Applications:
Interested individuals may review the Board of Directors Job Description

Submit an application

Applications are reviewed by the Nominating Committee

Nominating Committee will interview applicants & make recommendations to the Board of Directors. New members will be voted in and begin their term at the Annual Meeting in September.